A FREE Service Helping Find The
Home Loan That's Right For You
Arrange A Free Phone Consultation
Welcome to Tassie Mortgage Broker, your reliable partner for all your financial needs in Tasmania and Main Land Australia! Our team of experienced brokers are dedicated to helping you find the perfect solution that fits your unique financial situation and goals.
Whether you are a first-time homebuyer or looking to refinance your current mortgage, our team is here to guide you every step of the way. We have a thorough understanding of the local property market and work closely with a network of lenders to provide you with access to the best possible mortgage rates and terms.
Why Choose Us?
Choosing the right finance broker is essential to ensuring you get the best possible finance deal. Here's why you should choose Tassie Mortgage Broker:
Experienced brokers – Our team of experienced brokers has a wealth of knowledge and expertise in the local property market. We have the skills and resources to help you find the best possible mortgage solution to meet your needs.
Personalized service – We take the time to understand your unique financial situation and goals, and provide personalized solutions that are tailored to your needs.
3. Wide range of lenders – We work with a wide network of lenders, giving you access to a range of mortgage and finance products and rates.
4. Efficient process – We make the finance process as simple and stress-free as possible, ensuring that you have a smooth and efficient experience.
Our Loan Type
At Tassie Mortgage Broker we provide our customers with not one but different types of loans required from time to time. Each type of loan satisfies a particular need.

Home Loans
With Tassie Mortgage Broker Home Loans make your home more than a place to stay in. Create your happy little corner with the joys and sorrows combined under one roof. We bring you a solid foundation with optimum transparency in our work. Witness how we help in building your home.

Foreign Investment Finance
Tassie Mortgage Broker comes in to help make transactions in foreign investment an easy affair. Foreign investment has been a boon to the economic development of Australia. There are two ways in which you can access foreign investment.

Car & Asset Finance
Tassie Mortgage Broker will get you great deals in financing your car with car loans. This can be done with a simple click of a button. Now you can own your dream vehicle with online car loans. We finance any car. Apply online for stress free car loans

Business Loans
Funds are necessary when you wish to kick start a business, renovate an existing one, raise working capital or even purchase a new equipment. If the owner of the business does not have enough funds, Tassie Mortgage Broker is here with the offer of business loans

Personal Loans
There might be reasons other than getting a home which requires you to take a loan. Make that huge purchase or pay off a debt with the help of Tassie Mortgage Broker. We provide exceptional customer service for your optimum satisfaction.
Have you got a question?
Send me a message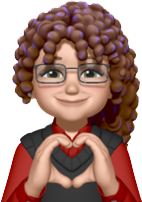 Customer Feedback
We value the response and feedback of our trusted customers. This helps us to review our service and upgrade our skills accordingly
We were a first home buyer and needed help with our mortgage. I got in contact with Michelle at Tassie Morgage Broker. I have to say Michelle was very friendly and professional and helped us plan a step by step plan on how to get the best mortgage. Michelle was always available when I had questions and made me feel at ease. From the initial call to when we purchase our property I knew I was i was in good hands.
With the help of Tassie Mortgage Broker we landed a very low interest rate. We are so happy with Michele's professional knowledge and service that we have contacted Michelle recently to help us buy our next investment property. I would recommend Michelle at Tassie Mortgage Broker to anyone looking at buying a property.
Alex
Michelle worked long hours to ensure my wife and I ended up in our dream house. She was friendly and we felt like she had our back. She seemed as excited as we were once everything was finalised and she definitely cares about her customers. We are grateful she was there to help us on our journey.
Walshy0910
My partner and I just bought our first home thanks to Michelle, we are just so truly thankful and grateful for this incredible woman. She has changed our lives and really made one of our dreams come true. She was friendly and approachable, made us feel comfortable and always got back to us so quickly. She was able to answer any questions we had, which was a lot as we were so new to this. Michelle went above and beyond. Thank-you, Thank-you, Thank-you Michelle!
Highly Recommend!
Sheree
I would like to thank Tassie Mortgage Broker team specially Roshan for guiding me and my wife through our fist home in Australia. He was literally available 24/7 for guidance and went extra miles to help us secure our first property. Super happy and highly recommended 👍👍👍
Grunge
We've been to Michelle a few times now, she helped us get our home loan and also refinance. She's so patient and happy to help wherever she can. Will definitely be going to Michelle for all of our brokering needs. 😊😊
Jessica
Michelle does an awesome job. Goes over and above for her clients. Thanks for everything you did for us
Guilia
Millstream, QLD
wonderful service recommend Michelle Gallimore to anyone
Cherole
Brighton
Michelle at Tassie Mortage Broker is fantastic, to say the least. It was my first time buying a house or even applying for a large loan. It was made easy by Michelle's extensive knowledge and expertise in a wide variety of areas. It was incredibly comforting to know what ever problem I was having it was just a short phone call away and the answers were found. I couldn't recommend anyone higher and look forward to working with Michelle in the future.
Alex
Bridgewater, TAS
Michelle is amazing at what she does, she will stay with you until the end and keep the pressure on until she gets the best results for her clients. If anyone us looking at finance give Michelle a call, highly recommend and also a wonderful person.
Caroline
New Norfolk, TAS
Thank you Michelle for helping make my daughters dream come true highly recommend
Shelley
TAS
Thank you so much Michelle you made our dreams come true!!! I couldn't recommend you enough, you are a great person and helped us through each step of the way as we had no idea what we were doing we just knew what our goal was! We are now finally in our dream home. If you are unsure of where to start just contact Michelle and she will get the ball rolling for you! Thanks again
Mira
Bagdad
Such a great help with everything and so down to earth! Love we still chat now even after helping us get our dream home!
Ashh
Margate, TAS
Your Local Tasmanian and Whitsunday Mortgage Broker
Tassie Mortgage Broker is a trusted company providing various types of loans for the benefit of the people around Australia. We are highly experienced in the Australian market